Aylward Game Solicitors Headquartered in Brisbane is home to a modern and dynamic firm of Business, Property, Business, & Family Lawyers.
PROUDLY SERVING BRISBANE, GOLD COAST & SUNSHINE COAST
We solve problems, we find solutions, we look after your best interests, and we provide sensible, practical, real-world legal advice – keeping you ahead of the game.
We, at Aylward Game Solicitors are ideal for you whenever you are seeking general or specific property law or you would like to engage in a certain property law transaction.…
Our Highly Acclaimed Brisbane Family Law, Mediation and Divorce Expert Ian Field is a highly experienced Accredited Specialist in Family Law
This process takes many forms due to differences and restrictions on the potential use of your commercial property as well as location, and cultural significance. This makes it essential to…
Welcome To
Aylward Game Solicitors
Aylward Game Solicitors are a modern and dynamic firm of Brisbane Commercial & Property Solicitors and Brisbane Family Lawyers who are strongly committed to traditional professional values of the legal practice in Australia and have proudly served the local community for over 25 years.
The legal force Aylward Game Solicitors have offices in Brisbane, Gold Coast & Sunshine Coast ready to serve. Their collective lawyers will harness nearly 80 cumulative years of experience in the fields of Commercial & Business Law, Brisbane family law, Wills & Estate Planning Law, Complex contract, Commercial Litigation, Employment Law, and Property law & Conveyancing; with particularly strong expertise in children's matters, de facto, divorce, mediation, and dispute resolution as well as vendor finance and a wide suite of business, banking and finance law services.
Contact

A
Aylward Game Solicitors Brisbane was established in 1998 and are based in modern and attractive (and we think quite unique) offices in Brisbane's CBD, providing high-quality legal advice and representation to clients throughout Queensland and more widely around Australia. As your local Brisbane lawyer or solicitor, our role is to protect your rights and promote your best interests
G
Our Partners Mark Game & Ian Field have more than 40 years of experience of legal practice between them. At Aylward Game Solicitors we are committed to working with you to find practical, efficient and cost-effective solutions tailored to your specific needs, whether they are straightforward or highly complex matters in a variety of legal specialties and expertise.
S
As your solicitor, lawyer or attorney our role is to protect your rights and promote your best interests. Our founding partner Mark Game has strong expertise in vendor finance techniques and partner Ian Field in the collaborative law approach to dispute resolution, especially in the area of Family Law. Ian Field is an Accredited Specialist in Family Law.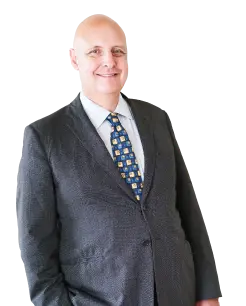 25
Years of
Experience
OTHER PRACTICE AREAS
Our main areas of practice are Commercial and Business law, Commercial Litigation, Property Law and Conveyancing, Vendor Finance, Family Law, Elder Law, Employment Law Wills, Estates, Enduring Powers of Attorney, Collaborative Law and Town Agent Services.
OUR OFFICE LOCATIONS
Aylward Game Solicitors are located at multiple locations around QLD including Brisbane, Gold Coast, Sunshine Coast QLD and proud to provide you with the best and most astute legal advice and representation in the law matters you may face.
Brisbane Office
07 3236 0001
Level 4, 183 Wickham Tce
Brisbane QLD 4001
Gold Coast Office
1800 217 217
2/20 Grice Ave, Paradise Point
Gold Coast QLD 4216
Sunshine Coast Office
1800 217 217
Sunshine Coast
Brisbane
Gold Coast
MEET OUR TEAM
Aylward Game Solicitors comprise a powerhouse team of Brisbane Lawyers and supporting staff that is committed to the traditionally practiced values of the legal profession. The legal force Aylward Game Solicitors and their collective lawyers will harness nearly 50 cumulative years of experience in the fields of family law, employment law, and commercial business law; with expertise in complex divorce and dispute resolution as well as vendor finance, and the full range of business, employment, banking, and finance law.
Our Brisbane legal team is diligent, dedicated, and committed to providing excellent customer service at each stage of the process. We welcome a diverse range of clients in many areas of the law and look forward to serving the Brisbane community for many years to come.
MARK GAME
Founder
Litigation, Property & Commercial Law, Banking & Finance Law

View Profile
IAN FIELD
Acc. Spec. Fam.
Family Law, Wills & Estates

View Profile
VIew all team members
Aylward Game Solicitors solves problems for a vast range of clients in many areas of the law
When two parties are involved in a conflict, including family breaks ups that occur after a very long relationship, financial issues can become problematic because there is stress involved with the conflict or separation itself; and parties must think about how to reach a fair and amicable resolution to the conflict to finalise matters.
This can often become a complicated process, especially if there are a lot of assets, arguments, complexities, or even children involved.
The most important thing after conflict occurs, or after a separation has taken place, is to seek legal advice as early in the process as possible because the sooner you're aware of your rights and obligations, the sooner you're going to be able to take steps to formalise matters between you and the other party. Early intervention is generally beneficial.
View law in a minute
COURT APPEARANCES
$990
(incl GST)
FROM JUST
Got A Matter In Court? Our Solicitors Appear In All Matter In State And Federal Courts (Excluding Legal Aid Criminal Matters).
Experienced Brisbane Lawyers
Special Counsel Options
All matters in State & Federal Court
High success rate
AGENCY SERVICES
$195
(incl GST)
FROM JUST
Needing Quick Law Agency Help? Get Fast Legal Agency Services On A Wide Range Of Family Law And Conveyancing Matters.
Settlement Attendance
Filing court documents
Title Registration Lodgement
Fast processing, expert service
CHILDREN'S MATTERS
$990
(incl GST)
FROM JUST
Searching For A Premium Children's Lawyer? We Have Qualified ICL Agents Available In Federal Circuit Court And Family Law Court.
Independent Children's Lawyer
Mediation Specialists
Experienced Legal Counsel
Contact Us For Free
PROPERTY CONVEYANCING
CALL
FOR QUOTE
In The Settlement Process? We Have A Specialist Conveyancing Team Ready To Expertly Process Your Transaction.
Residential and Commercial Properties
Experience and Expertise
Fast, Error-free Processing
Bulk pricing available
Additional costs include: Express Postage - $8.95, Bank Cheque $55.00
Paper Settlements $235.00 (incl GST)
*These prices may vary depending on the complexity of the agency required, please call our office to confirm a quote.
BRISBANE LAWYER'S BLOG
Keep up to date with all the latest news with the Aylward Game Solicitors Brisbane Lawyers Blog. Expert Solicitors with over 80 Years combined experience make us the premier choice for your Brisbane Legal matters. Please feel free to email us about your matter or join the newsletter list for frequent updates.
BRISBANE, GOLD COAST &
SUNSHINE COAST LAWYER REVIEWS
Heather B
I would really like to thank Mark for his exceptional service on both occasions that I have needed legal assistance within the last 15 months. I had a need to set up a Rent to Buy Option for one of my properties. My sister had completed one before and she had great difficulty in finding a lawyer who knew what they were doing and also who was able to process...
Shane Winterton, Director, CPSM Care
We were delighted with the service from Aylward Game when we bought an Aged Care Facility in 2010. Their attention to detail and knowledge was first class. As we continue to operate and acquire facilities in the aged care sector we will continue to partner with Aylward Game.
Craig G
Thanks and I really appreciate the effort you put in to make this property settle. Many thanks to the team at Aylward Game Solicitors.
BH
Hi Ian, Thanks for everything you did for me. I really appreciated your time and professional support with our vendor finance arrangement.
Jeremy B
I have always found Mark and Ian to be very knowledgeable and approachable and I find their advice invaluable with relation to aged care facilities and the laws.
Stay updated with news
Subscribe to our Newsletter